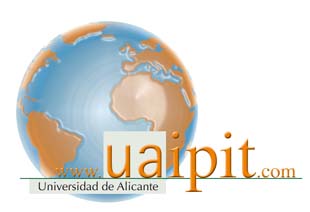 IP Calendar - UAIPIT
Congresses, Courses & Seminars Section

---
Found 8 congresses.
Competition 2013
06/12/2013 • Regulation Policy and Deterrence by Competition Authorities in Times of Crisis: True Dilemmas? • Which Side should Prevail in Concentration Cases: Consumers or European General Interests? • State Aid Control Measures: Strategy, Scope, Means and Efficiency Requirements • Extraterritoriality and Globalisation: Is There a Need for a Global Competition Authority?. This event will be held on 5th-6th of December in Brussels, Belgium.
Contact: competition@premiercercle.com

[Card]
---
Hot Trademark Topics in the Middle East, Africa and South Asia Region
10/12/2013 Leading trademark experts and government officials will discuss: • Public and Private Partnerships • Trademark Valuation • Dispute Resolution • Customs Border Measures • Well-known Marks • Licensing Issues in the Region • Internet Issues • Regional hot IP topics This event will be held on 9th -10th of December, 2013, in Dubai, United Arab Emirates
---
8th Edition of IP Summit
11/12/2013 The purpose of this 8th PanEuropean IP Summit is to showcase the best practices and debate the emerging trends, giving you the keys to succeed in this IP Economy. This event will be held from 9th to 11th of December, 2013, in Paris, France.
Contact: ipsummit@premiercercle.com

[Card]
---
A to Z of intellectual property law
12/12/2013 This one day course is an introduction into the world of Intellectual Property and the different rights that it covers, and it will explain why intellectual property rights are such an important business asset. Delegates will gain an introduction to both a theoretical and practical understanding of intellectual property rights. This event will be held on the 12th of December, 2013, in London, United Kingdom.
Contact: information@mblseminars.co.uk

[Card]
---
Course on patents and utility models. Grounds module
12/12/2013 This course, organized by the Spanish Patent and Trademark Office (OEPM), the Patent Center at the University of Barcelona (UB) and the Agency for Innovation and Development of Andalusia (IDEA), will focus, within the ground module, on the patent system, their protection policies, patentability and infraction. This course will be held on December 10th-14th, 2013 in Seville, Spain.
Contact: nuriasans@patents.pcb.ub.es
Files: [PDF_Spanish]
[Card]
---
Workshop on Utility Model Drafting
20/12/2013 The Spanish Patent and Trade Mark Office (SPTO) organizes the first workshop on utility model drafting aimed to inventors or SMEs that want to protect their inventions and they have no previous experience. This workshop will be held on November 13th and 20th, 2013 in Madrid, Spain.
Files: [PDF_Spanish]
[Card]
---
Course on European patent law
13/02/2014 This course jointly organized by CEIPI and EPI will offer a complete training program on European patent law, the PCT international system, and basic aspects of Spanish law. This course will be held from February 11th till December 11th, 2014 in Barcelona, Spain.
Contact: alcc@tid.es
Files: [PDF_Spanish]
[Card]
---
IP Masterclass
13/03/2014 This specialist course focuses on all aspects of intellectual property and it is aimed at anyone who would want to develop their knowledge and skills when working with business on issues around intellectual property. This event will be held in March,11th-13th, 2014, in South Wales, United Kingdom.
Contact: ipmasterclass@ipo.gov.uk

[Card]
---