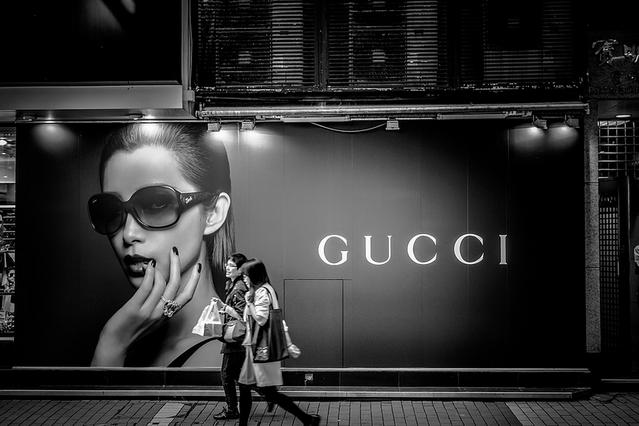 The last battle of the trademark infringement case between the two global fashion companies took place last 30 January when the Tribunal de Grande Instance de Paris (TGI) denied all Gucci's requests and ordered the label to pay Guess approximately $34,000. In the coming months Gucci will appeal this decision, eventually.
The ongoing conflict started in New York on 6 May 2009 when Gucci, the luxury brand established in Florence in 1921 by Guccio Gucci, filed suit against Guess – an American mid-market lifestyle brand founded in 1981 –, and a number of Guess licensees. Gucci claimed damages, accusing Guess of unfair competition and the infringement and counterfeiting of four of its trademarks and one trade dress. Guess admitted to have been taking inspiration from Gucci's designs since the early 2000s. The case ended in 2012 with Gucci receiving more than $4 million on damages and injunctions on some of their logos. The court found a likelihood of dilution since Guess was using some of Gucci's famous designs to trade off the goodwill associated with the brand. However, U.S. District Judge Shira Scheindlin denied the counterfeiting claims, alleging those are reserved for cases where the product has been identically reproduced.
The Italian fashion house also filed suits in Milan and Nanjing with the following results:
On 2 May 2013, the Milan Court of First Instance rejected all Gucci's claims. The decision was overruled on 15 September 2014, when the Court of Appeal of Milan found Guess liable for unfair competition as the brand had been intentionally imitating Gucci's designs and distinctive signs and upheld Gucci's claim for damages. Nevertheless, the Appeal Court didn't reverse the first instance decision on the trademark infringement claims. On China, the Nanjing Intermediate People's Court ruled in favor of Gucci, a decision that Guess has appealed to Jiangsu Higher People's Court.
We will have to wait for that ruling, and the result of Gucci's appeal directed against the decision issued by the Tribunal de Grande Instance de Paris, to know how this case ends.
Written by: María Vega
Sources: http://www.thefashionlaw.com/french-court-rejected-guccis-trademark-claims-against-guess-2/
https://www.primaryopinion.com/articles/guess-what-gucci-won
http://investors.guess.com/phoenix.zhtml?c=92506&p=irol-newsArticle&ID=1815153
Image: Chris Zielecki under creative commons license (CC BY-NC-SA 2.0) https://www.flickr.com/photos/zanthia/8996816628