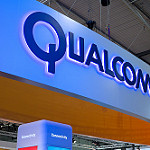 On 6 July 2017, Qualcomm (American multinational telecommunications equipment company and the world's biggest producer of mobile phone chips) announced that it is filing a complaint with the United States International Trade Commission (ITC) against Apple, alleging that iPhones use chips which infringe six of its patents. In addition, Qualcomm has also filed a complaint against Apple in the US District Court of California, alleging that Apple infringes the same six patents in the complaint filed in the ITC.
Qualcomm is requesting that the ITC investigate into Apple's infringing imports and ultimately issue a Limited Exclusion Order (LEO) to bar importation of the iPhones and other products into the United States in order to stop Apple's alleged unlawful and unfair use of Qualcomm's technology. In addition, Qualcomm is seeking a cease and desist order barring further sales of infringing Apple products that have already been imported and to halt the marketing, advertising, demonstration, warehousing of inventory for distribution and use of those imported products in the United States.
"Qualcomm's inventions are at the heart of every iPhone and extend well beyond modem technologies or cellular standards," said Don Rosenberg, executive vice president and general counsel of Qualcomm. "The patents we are asserting represent six important technologies, out of a portfolio of thousands, and each is vital to iPhone functions. Apple continues to use Qualcomm's technology while refusing to pay for it. These lawsuits seek to stop Apple's infringement of six of our patented technologies."
Qualcomm claims that it expects the ITC investigation to begin in August and that the case will be tried the following year.
Written by: The UAIPIT Team
Source: https://www.ft.com/content/b83db91e-6282-11e7-8814-0ac7eb84e5f1