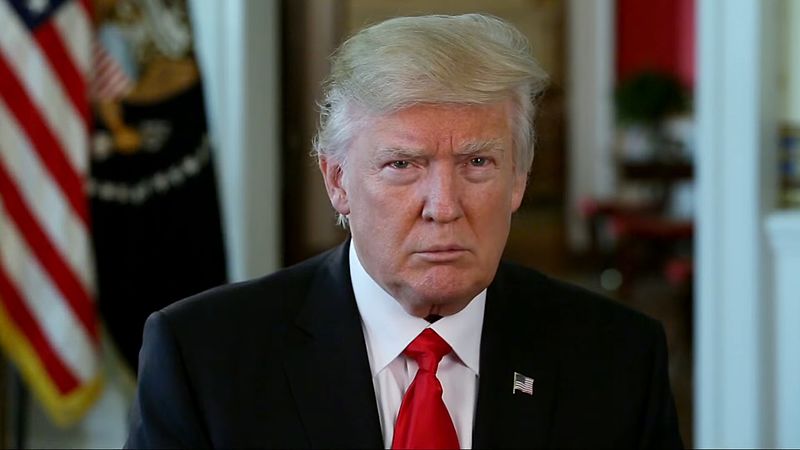 The Trump administration is preparing to open an investigation into China's trade practices, which will focus on alleged Chinese violations of American intellectual property.
Specifically, the administration is considering having the U.S. Trade Representative's office start an investigation authorized by section 301 of the Trade Act of 1974, which allows the president to impose tariffs on foreign products in response to unreasonable or discriminatory restrictions on American commerce.
The investigation would focus on allegations that China has violated U.S. intellectual property and the growing concern that it's trying to become a world leader in technologies such as microchips and electric cars through its policy "Made in China 2025", which sets goals for China to be a global leader in 10 fields of industry by 2025.
The administration initially focused its efforts on section 232 of the 1962 Trade Expansion Act, which allows the government to investigate whether imports threaten national security, and in particular, the Commerce Department has been investigating whether steel and aluminum imports represent a security threat. However, any move to punish Chinese steel imports could affect other nations as well, and thus the Trump administration decided to rely instead on negotiations scheduled for August and November.
The potential impact of the American investigation is unclear at this point. Nonetheless, previous similar cases suggest their effect on China's industrial ambitions may be limited.
Written by: The UAIPIT Team
Source: https://www.nytimes.com/2017/08/01/business/trump-china-trade-intellectual-property-section-301.html
Image: https://commons.wikimedia.org/wiki/File:Trump_first_weekly_address.jpg