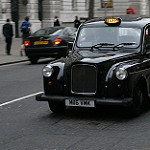 Last 1 November 2017, the UK Court of Appeal claimed that the London black cab did not have the necessary acquired distinctiveness to qualify for protection as a trade mark.
The London Taxi Corporation (LTC) owns various UK and EU trade marks (EUTM) depicting the shape of its iconic black taxi cab models (i.e. "Fairway" and "TX1/TX11 models). Frazer-Nash (a British sports car manufacturer) intended to launch a hybrid electric taxi which was considered to be "instantly recognizable as an iconic London Hackney Cab". LTC then sued for trade mark infringement and passing off but both first instance and the Court of Appeal found the trade marks to not have acquired distinctiveness.
The Court found that the features of the shape of the London cab (such as the slope of the windscreen and the extended front grill) do not depart significantly from the norms of the car sector, thus leading to the cancellation of London Taxi Company (LTC)'s marks. In addition, the Court of Appeal took into consideration various aspects of trade mark law, and suggested further clarification is required regarding certain issues, amongst others:
Average consumer. The Court of Appeal considered the average consumer in this case to include any class of consumer to whom the guarantee of origin was directed and who would be likely to rely upon and therefore implied that the relevant consumer are not only people who buy the product but those who use it.
Acquired distinctiveness. Clearly the key issue in this case, the Court of Appeal followed the recent KitKat test for acquired distinctiveness: showing a significant proportion of the relevant class of people recognizes and associates the mark with its goods is not sufficient to prove acquired distinctiveness. It is necessary to demonstrate that the consumers perceive that the goods designated by the mark come from a specific commercial origin and no other.
Intellectual property law expert Iain Connor of Pinsent Masons, the law firm behind Out-Law.com, said the fact that the Court of Appeal upheld the original decision was "not particularly surprising".
"What is useful to take from the judgment is the fact that the Court of Appeal accepted that the 'average consumer" for the purposes of the legal test to determine whether the trade mark was valid included people who hired taxis," Connor said. "It seemed slightly odd that the judge at first instance did not accept that such people were 'average consumers" of a taxi; while it is true that such consumers do not buy taxis they certainly buy services delivered by taxis. Accordingly, rights holders should consider all potential consumers who interact with the trade marked goods when trying to assess the appropriate 'average consumer'."
To see the full text of the decision, click on the following link: Decision no [2016] EWHC 52 (Ch), of 11 November 2017 of the UK Court of Appeals (Civil Division). LONDON TAXI COMPANY v FRAZER-NASH
Source: https://www.mishcon.com/news/briefings/inside-ip-shape-trade-marks-for-london-black-cabs-lack-distinctive-character