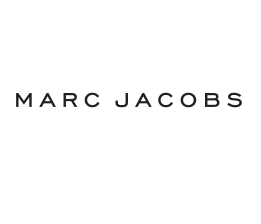 Last 7 November 2017, two private companies and an artist have sued fashion brand Marc Jacobs for copyright infringement over its 1990s-inpsired "Resort" 2017 collection, featuring a series of pins and patches.
The works on the spotlight are five pins from the collection, which, according to the three plaintiffs, artist Katie Thierjung and private companies Laser Kitten, LLC and Wildflower + Co., allegedly infringe their designs.
The Resort 2017 collection is comprised of various articles of clothing which displayed various patches and pins, accessories which were also sold separately through various retailers such as Amazon.
Once aware of such use of their artwork, the plaintiffs then sent a cease and desist letter to Marc Jacobs in January 2017, which received no attention from the company, who continued to sell the allegedly infringing items.
The suit includes side-by-side comparisons of the items at issue and highlights that such creations amount to a "primary source of income" for the plaintiffs. The suit is therefore seeking monetary damages, an injunction halting sales and the impounding of any infringing works. In addition, the plaintiffs are also entitled to statutory damages since their designs were registered with the US copyright office.
This is the most recent case of copyright infringement claims by independent artists against major fashion companies, Thierjung claims in this respect that "us independent artists have grown tired of larger companies stealing our designs and receiving all of the credit and profit for them,". "We put so much time, energy, creativity, and heart into our designs, and to have that stolen from us is completely unacceptable."
Written by: The UAIPIT Team
Source: https://www.worldipreview.com/news/artists-pin-copyright-claim-on-marc-jacobs-14896
Image: https://commons.wikimedia.org/wiki/File:Marc_Jacobs_logo.svg